ProBasic – our standard solution, which offers a lot
ProBasic is our complete standard solution for small to medium sized companies, looking for a professional website. Nordicweb produces and hosts a fully functional website with a CMS (Content Managing System).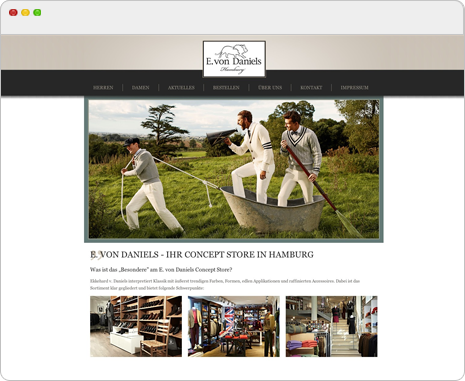 Back to overview
Product-type and content
15 pages which, you as a client can edit easily yourself
10 email-addresses
1 domain (.dk, .de, .com, .eu)
Lightbox picture gallery
Contact formular
Guestbook
An animated slideshow
Website livesearch
Interactive map from Google Maps
Free spamfilter
Professional virus protection
Unlimited use of a personal web designer (mon-thurs 08.00 am - 4.00 pm and fri 08.00 am – 3.00 pm). This means, that the client can have changes done in both design and in the content on the website - this could be text and picture changes.

New material can be sent by email or with post to Nordicweb and will be maintained into the website by Nordicweb free of charge during the whole entire period. As a client you have unlimited phone – and mail- support on number: +49 (0) 40 555 01 60 and support@nordicweb.com (mon-thurs 08.00 am - 4.00 pm and fri 08.00 am – 3.00 pm).

You have unlimited use of Nordicweb's CMS, which is the fastest and easiest way to make changes on the website. Professional domain-, email- and webhosting and unlimited server space and backup of your website.